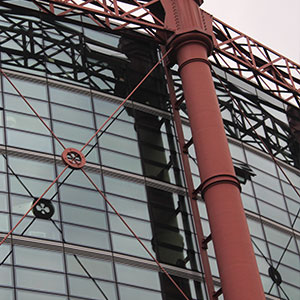 Pre Acquisition Surveys
The Principals at Scott Murphy have been providing expert transaction advice to the commercial property market for the best part of 20 years. During this time we have undertaken surveys on some of the country's largest property assets and portfolios for both Irish and international clients. We provide an efficient, independent service that is bespoke and value-focused. Typically our service covers the following tasks:
Review of relevant documentation such as leases, statutory compliance documents, drawings etc.
Complete a detailed site survey and investigations in conjunction with other appointed specialists.
Compile a survey report using a concise risk-based approach to the form of reporting so that potential investors can evaluate risk.
Prepare budget costs for remedial works, typically over 1 to 10 years of the building life (or greater periods if required).
Advise on any specific requirements of investors in the context of our findings.
Appoint and co-ordinate the investigation team.
Provide initial "Executive summary" reports to assist clients who may be working to tight bid submission timelines.
Our detailed and reliable survey report can also provide a robust platform for a planned maintenance programme, which is an essential tool for expenditure planning and capital management over the building life cycle. The service we provide is vital for well-informed investment and the information within our reports can be easily extracted to assist in the price negotiation process.