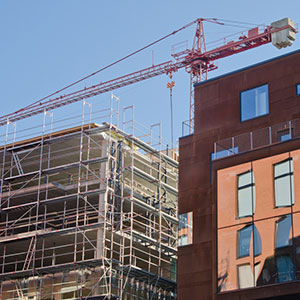 Feasibility Study
Prior to embarking on a project and committing full resources, a client needs certainty that the benefit of undertaking the project will outweigh the cost. The benefits are generally measured in monetary terms however this is not always the case as a project may have a strategic or social value. A feasibility study should identify the costs involved taking into account known risks and measure these against the client's criteria.

The subject matter of feasibility studies include:
Assess the merits of refurbishment v rebuilding or relocation.
Comparison of relocation options.
Assess financial viability of a commercial development.
Assess viability of altering a scheme due to changing market conditions.
Feasibility studies can take many forms depending on the project being evaluated, and at Scott Murphy we understand that each exercise needs a bespoke solution. For example a typical development related feasibility study would cover the following topics:
Title, lease arrangements and legal restrictions
Site conditions, investigations and archaeology
Environmental, contamination, nuisance and acoustics
Neighbouring buildings and uses
Planning permission, development controls and objectives
Architectural design
Civil and structural design
Mechanical and electrical engineering services
Fire engineering
Sustainability
Building regulation compliance and social inclusion
Development (capital) cost
Agency review on occupancy, rental levels, service charge etc.
Projected Life cycle
Risk analysis
Return on investment modelling