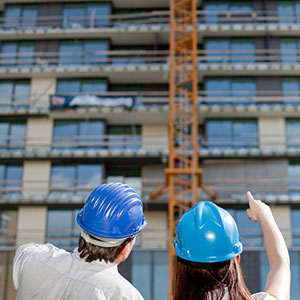 Vendor Survey
The Scott Murphy Due diligence team has considerable experience and expertise in producing survey reports, commissioned by the Vendor, upon which the purchaser may later rely on legally. Such surveys have grown in popularity in recent years especially for larger assets and portfolios.

By using a Vendor report, transaction times can be reduced as any potential issues have been investigated and the findings included within the report. Heads of terms can be agreed without being subject to survey. Another advantage to using a vendor report is that the number of parties inspecting the premises is kept to a minimum. Recently this approach was adopted by banks disposing of retail branches where security is of paramount concern. Also, where the sale of a property is commercially sensitive, confidentiality can be maintained prior to sale.

Typically our service covers the following tasks:
Review of relevant documentation such as leases, statutory compliance documents, drawings etc.
Appoint and co-ordinate the input of specialists forming the survey team.
Complete a detailed site survey in conjunction with other appointed specialists.
Commission further investigations if required to "close out" any concerns raised in the fabric, structure, M&E services etc.
Liaise with the Vendor's solicitors and assist in "closing out" any legal issues identified during the inspection.
Compile a survey report so that potential investors are made aware of any problems identified during the survey and investigations.
Prepare budget costs for remedial works typically over 1 to 10 years of the building life (or greater periods if required).