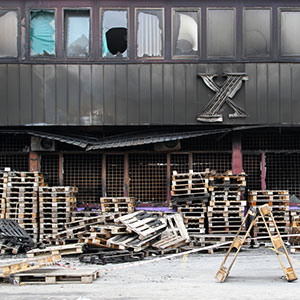 Reinstatement Cost Assessment
Buildings can be damaged and in some cases completely destroyed due to unforeseen events such as fire, flooding or severe weather. It is prudent, and in most circumstances it is a specific requirement of a lending institution or lease to have the property insured against the cost of re-building (reinstatement) in the event of total destruction.

The level of insurance must be adequate to cover the cost of full reinstatement. There is a commonly held belief that the market value of a building in some way equates to the cost of reinstatement. This notion is incorrect. The market value should never be used to calculate the cost of building reinstatement. An independent Reinstatement cost assessment (RCA) should always be undertaken, which will take into account current construction costs, not values.

An accurate RCA will protect against "under insurance" and the resultant shortfall in funds for reinstatement. Similarly, a RCA prevents "over insurance" and consequential higher annual premiums.

Scott Murphy prepare RCAs in accordance with published guidance from the Society of Chartered Surveyors Ireland and the Royal Institution of Chartered Surveyors. Our assessments are impartial and enable clients to obtain adequate insurance for their property assets at the most cost effective rates.