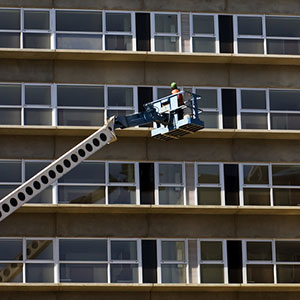 Building Defect Analysis
Some would say this is the core service provided by Building Surveyors and in many ways it is what we do regularly and do well. With a meticulous eye for detail coupled with an inherent investigative nature, the Principals of Scott Murphy have been involved with some of the most well known buildings in Dublin and investigated a wide range of Building Defects. Both invasive and non-invasive techniques are used in our investigations and we call on the services of other specialists when required.

In the past we have been asked to investigate defects ranging from Dry rot in historic buildings to Nickel sulphide inclusions in the glazing of modern office blocks through to structural failure and flooding.

The early and accurate diagnosis of a building or materials failure can often lead to cost savings and correct allocation of responsibility for rectifying the defect. At Scott Murphy our previous experience across a range of building types gives us the knowledge to accurately diagnose the cause or causes of a failure. Following the correct diagnosis, we can then devise a cost effective long-term solution for building owners and property managers alike. Using modern survey equipment we aim to minimise the need for extensive and disruptive opening up works.

Typically our approach will follow these steps:
Carry out initial review of details, drawings and specifications if available
Carry out preliminary site visit
Arrange for and utilise specialist equipment access platforms hoists to assist with the inspection of inaccessible locations at high level
Arrange for specialist analysis or testing of samples
Review current standards and industry requirements and measure performance against such standards
Prepare budget costs and specifications for rectifying defects
Advise on responsibility for rectification having regard to building contracts, product warranties, workmanship guarantees, insurance policies and funds etc.
Implementation of repair and rectification works including tendering and overseeing same.